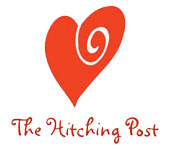 Cabins by the Caves offers several Indoor and Outdoor Private Wedding Ceremonies in the Hocking Hills, Ohio. We can accommodate wedding parties up to 40 guests and can also provide small reception services. Our wedding packages can be found below which include 5 hours at the venue. If you would like to discuss these packages or have any questions feel free to contact us by email at hockinghillshitchingpost@gmail.com.


We provide a Free Wedding Planner!

We also would be happy to set up a private tour of our facilities. To discuss your personal wedding or elopement plans
just call 877-322-2283 or shoot us an email!